Miles Preston

General
Gender

Male

Birthdate
Resides In

New Orleans

Relationships
Parents

Ray Preston (father)

Grandparents

Duke Preston (grandfather)

Siblings

Louie Preston (brother)

Romances

Taylor Hathaway(Possible crush)
Wendy (Ex crush)

Appearance
Eye Color

Brown

Hair Color

Brown

Production
First Seen
Portrayed By
Miles Preston
 is a 12 year old character in the show
The Haunted Hathaways
. He is a member of the Preston family and he is a ghost. It is currently unknown what the cause of his death was. The cause might be he ate taffy and died to his allergic reaction. The character Miles is portrayed by
Curtis Harris
.
Personality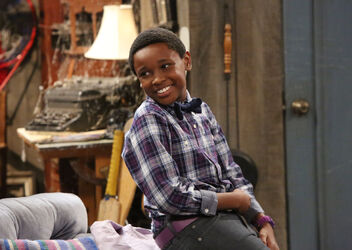 Miles is the good-hearted son of Ray Preston and the older brother of Louie Preston. He is very good-natured and kind, and extremely enthusiastic. He can also be a little naive, as seen in "Haunted Sleepover" when Frankie tricked him. Despite the fact that he is a ghost, Miles does not like scaring people and is actually very friendly, unlike his brother, Louie. He seems to like dancing, but is not very good at it. As seen in almost every episode, Miles always wears a bow tie, which leads to the fact that he loves them and that he even owns his own bow tie collection. He is also allergic to taffy and is in to backgammon and journaling, as revealed in "Pilot". He, along with his brother, and father, lives with the Hathaways. He has a hard time respecting people's privacy as revealed in Pilot, Miles secretly reads Taylor's diary.
Trivia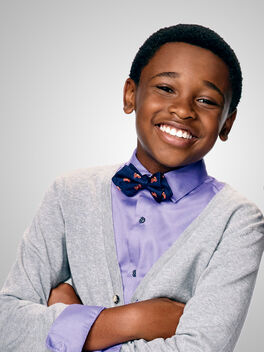 *He is into journaling, backgammon, and dancing.
He is allergic to taffy.
He has a bow tie collection
Next to his bow tie collection, nothing is more important to him than keeping his word.
He loves science.
Before Haunted Sleepover, he had not been to a party in a long time.
Before befriending Taylor he didn't have any friends.
Miles is usually always seen wearing a bow tie, button-downed shirt, and a cardigan.
Gallery
To view the Miles Preston gallery, click here.