Welcome to the official Haunted Hathaways Wiki, a collaborative encyclopedia for everything and anything related to the all new Nickelodeon supernatural family sitcom, Haunted Hathaways, starring Amber Montana.
206 articles since April 22, 2012
Please read the Site Policy before you start editing! Today is the 20th of September and there are currently 9,860 edits to this wiki.
Characters
About the Show
The Haunted Hathaways follows the adventures of a not-so-typical blended family. When Michelle Hathaway (Ginifer King) relocates to New Orleans, LA., to open a bakery with her daughters Taylor (Amber Montana) and Frankie (Breanna Yde), they quickly learn that life in the "Big Easy" is very different. Unbeknownst to them, their new home is already occupied by a ghost family comprised of jazz musician father Ray Preston (Chico Benymon), and his sons Miles (Curtis Harris) and Louie (Benjamin "Lil P-Nut" Flores Jr.). After agreeing to live under one roof, they come to care about and rely on one another while driving each other crazy-- just like any normal family would. Though wary at first, the Hathaways soon discover how much fun life can be when living with ghosts.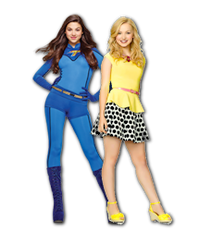 Ad blocker interference detected!
Wikia is a free-to-use site that makes money from advertising. We have a modified experience for viewers using ad blockers

Wikia is not accessible if you've made further modifications. Remove the custom ad blocker rule(s) and the page will load as expected.