Ghost World is a world where all the ghost live in another dimension.
How to Get There
To Ghost World from the real world you have to jump through a portal in the mirror upstairs in the attic only if you have ectoplasm all over you're body. Then as you jump through you go flying crazily through another dimension with crazy stuff surrounding you as you shoot away. Screaming is usually the reaction as you fly through.
No Getting Back
You can't get back to the real world when the ectoplasm wears off. You become stuck in Ghost World forever. This situation almost happened to Frankie in
Mostly Ghostly Girl
.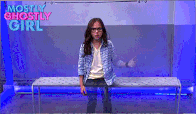 Visitors
Humans
Ghosts
Places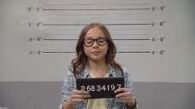 Frankie was put here but Officer Goosebump when he found out she was a human in the ghost world. Taylor, Miles, and Louie were eventually put in here too when they tried to bail out Frankie. They eventually all got out by using Taylor's hair clip to let them escape through the electrical cell bars.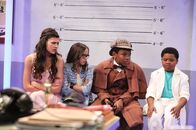 Appearances
Season 2
It's the school that Miles and Louie attend in Ghost World. Mr. Dobson is a ghost teacher.
Appearances
Season 1
Residents
Miles Preston
Louie Preston
King
Mr. Dobson
Mirabelle
Teddy Monroe
Gallery
| | |
| --- | --- |
| | To view the Ghost World gallery, click here. |
Ad blocker interference detected!
Wikia is a free-to-use site that makes money from advertising. We have a modified experience for viewers using ad blockers

Wikia is not accessible if you've made further modifications. Remove the custom ad blocker rule(s) and the page will load as expected.